Cuba protests bank's decision on service
Submitted by: admin

04 / 25 / 2007
---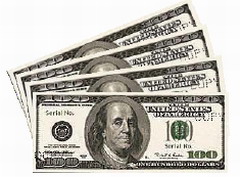 Cuba on Wednesday protested the decision by an Austrian bank recently bought by a U.S. consortium to stop serving Cuban customers.
"For us, this action is unacceptable," Norma Goicochea Estenoz, Cuba's ambassador to Austria, told reporters at the Cuban Embassy.
BAWAG P.S.K., linked to the collapsed U.S. commodities broker Refco, was bought in December by a consortium headed by New York-based private equity company Cerberus Capital Management. Since U.S. law prohibits not only American businesses but also their subsidiaries abroad from conducting any commerce with Cuban nationals, the bank said earlier this month it had terminated its relationship with its Cuban customers.
The consortium won a bid to buy BAWAG in mid-December. EU regulators cleared the sale at the end of February and the takeover is expected to be completed next month.
Goicochea Estenoz, speaking in Spanish through a translator, said the embassy had been in touch with several Austrian ministries and the speaker of parliament and had been told that the matter would be looked into.
The ambassador said BAWAG's director general, Ewald Nowotny, had asked to meet with her. Earlier this week, Austrian media quoted Nowotny as saying that the bank had made some mistakes in dealing with the issue, and that the management had acted autonomously.
Goicochea Estenoz, however, put the blame on Cerberus.
"The bank was sold, and they knew what had to be done," she said.
A BAWAG spokesman said late last week that the bank wanted to seek special authorization from U.S. authorities to resume serving Cuban nationals.
Goicochea Estenoz was accompanied at the news conference by Lissethe Grana, whose brother has been affected by the decision. Grana said BAWAG told her brother to close his account by April 20, declined to give him an extension and also asked him to pay part of a fee.
"This is an insult," said Grana, a travel agent who holds both Austrian and Cuban citizenship and who said she has lived in Austria for almost 13 years.
In an e-mailed statement Wednesday afternoon, BAWAG said it had promised not to require Cuban customers to pay any fees connected to the closure of their accounts, and that it would cover any costs they incurred while switching banks.
"This promise will certainly be kept," the statement read.
Goicochea Estenoz said she was not aware of other banks in Europe taking such measures against Cuban clients.
"Yes, BAWAG is making history ... it hurts us," she said.
Source: chron.com
---
Related News
---