Cuba plans JV with Sherritt to help expand nickel and cobalt output
Submitted by: admin

03 / 23 / 2007
---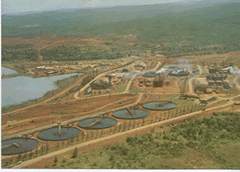 Havana's Center for Research and Projects at the Mining-Metallurgical Industry (CIPIMM) is developing new technologies to expand the Cuban nickel industry.
In an interview with Prensa Latina, the Latin American News Agency, Dr. Jose Castellanos Suarez said Cuba is working on technology to eliminate sulfhydric acid (Hydrogen sulfide) (H2S), which impacts the environment.
Castellanos said there are plans for a joint venture with Canadian metals miner Sherritt International, which has a partnership with General Nickel of Cuba, which now uses pressure acid leach and sulphide precipitation technology.
In December, 1994, Sherritt and the government of Cuba jointly created the Metals Enterprise. Sherritt and Cuba's General Nickel each hold 50 per cent of, chiefly, Moa Nickel, which mines and processes nickel in a 33,000-tonne facility on the east end of Cuba.
A three-phased metals expansion is now underway at Moa, which plans to increase capacity by 50% to 49,000 tonnes.
Castellanos told Prensa Latina that Cuba is developing a technology called CIPIMM2 to directly prepare limonitic mineral pulp, to increase nickel and cobalt production.
Source: Mineweb
---
Related News
---