Cuba Conference tackles cultural issues
Submitted by: admin

06 / 15 / 2007
---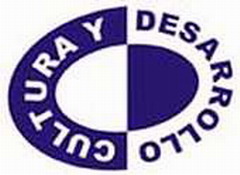 Scholars and experts meeting at the Fifth International Conference on Culture and Development in Havana warned of the "serious crimes being committed against Iraqi culture before the astonished and immobile eyes of a large portion of humanity.

The participants also spoke out in favour of strengthening regional identities as a counterweight to the onslaught against cultural industries under neoliberalism.
Cuban Author and researcher Eliades Acosta told the forum that the US invasion of Iraq "has destroyed more than a million volumes of the National Library of Iraq and that more than 700 archeological sites have been plundered."

"Now the barbarism is complemented with the systematic killing of hundreds of intellectuals, journalists, scientists, writers and philosophers by death squads that have engulfed what was one of the most advanced countries of the region," said Acosta.

"We are witnessing unprecedented events in the cultural trajectory of humanity. There is an overwhelming coercion demanding and opening proclaiming that all human beings have to consume and think in the same way."

Argentine Adolfo Colombres added, "The colonial system trivializes and subjugates by way of consumption norms even to the point of destroying the language of peoples."

"Its not just a process of cultural colonization but can become a true anthropological mutation," added Colombres.

Mexican anthropologist and sociologist Hector Diaz-Polanco noted that despite the strategies of the mainstream media, "Not only is the announced process of homogenization not occurring, but to the contrary, we are seeing a rebirth of the assertion of identities, precisely in defense of cultural diversity."

Cuban author Reynaldo Gonzalez, the 2003 National Literature Award, recalled that Tuesday June 12 was World Day Against Child Labour and noted the horrifying conditions under which millions of children, "are separated from their original culture, sexually exploited and abandoned to their fate in the worlds cities."
quot;We are talking about lives without culture, all types of culture. We are talking about human beings to which the very mention of a possible culture seems unrealistic," added Gonzalez.

Cuban researcher Graziella Pogolotti said, "To talk about the diversity of our cultures we must begin to tell the history; recreate the history we have lived in the last half century and which has been told to us in a very limited manner."
---
Related News
---