Cuba Celebrates International Childrens Day
Submitted by: admin

05 / 28 / 2007
---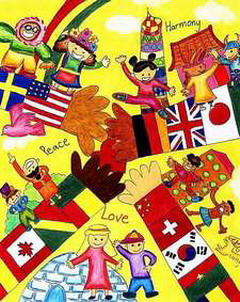 All Cuban children will enjoy a grand fiesta as they benefit from special activities everywhere across the of the country where there is a school or a village.
«Cuban children have their basic rights guaranteed, including citizenship, education and health care. Our children are part of a society that listens to and counts on them, a society that they help build, » said Keyla Estevez, the vice president of the Jose Marti Pioneers Organization.
«Cuba always celebrates International Childrens Day, which will have great significance this year due to the international context. We live in an increasingly unipolar and problematic world. There are children who are murdered, others prostitute themselves, many are born with HIV. UN reports show horrifying figures; for instance, 16 children die from starvation every single minute. »
On June 1, every school will become a Pioneers Club, where children will enjoy exhibitions of their hobby clubs, have special classes, as well enjoys sports, cultural and recreational activities and knowledge contests.
At the same time, Pioneers will exchange their experiences using the national Intranet connecting 600 Computer Community Centers around the island. In addition, a group of children will participate in an exchange forum on the childrens rights around the world via the Internet
Festivities in celebration of the International Childrens Day began on Sunday, May 27, with recreational activities in all the municipalities of the country. On Monday, schools will open their doors with special activities, and that same night there will be sports matches.
An exhibit of crafts created by the hobby clubs will be inaugurated on Wednesday in the downtown Havana Pabellon Cuba exhibition center. Meanwhile, youth will prepare Fiestas del Saber (Parties of knowledge) in their schools. Other activities will include specials classes, literary workshops, film debates and knowledge contests.
Cultural activities will be held on Thursday, including arts exhibits, theatrical performances, dancing and childrens song festivals. Moreover, in their classes, pioneers will discuss issues related to the environment and political culture.
On June 2, all video rooms and cinemas will show movies for children. There will also be the Fiestas de Primavera (Spring fiestas), which will be held in Pioneer facilities.
Source: By Margarita Barrio, Juventud Rebelde.
---
Related News
---