Cuba celebrated 75 years of Sóngoro Cosongo
Submitted by: admin

11 / 08 / 2006
---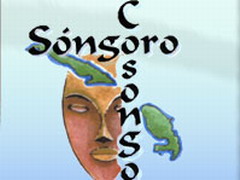 Scholars of the work of Nicolás Guillén celebrated in the Unión de Escritores y Artistas de Cuba (Union of Writers and Artists of Cuba) (UNEAC), which was headed by him for a long time, the 75th anniversary of the first publication of Sóngoro Cosongo, which was for many the door to discover a new dimension of being Cuban.
Writers and researchers such as Ángel Augier, César López and Ana Cairo added themselves to the initiative articulated through exhibition panels, conferences and debates, and where Guillén's work in the Group of Afro-Cuban Studies came up. This group was made public by Fernando Ortiz in 1936 to legitimize the approximations to our African roots and their contributions to being Cuba.
There was also emphasize made on Guillén's journalism, his political commentaries and his compromise with the fight against terrorism.
The occasion was the right one for the sociological analysis of racism in todays Cuba, its manifestations, damages and the challenges imposed to them, as well as for the announcement of a recompilation of texts by Guillén about races, which has been in charge of the foundation that has its name.
Nicolás Guillén published Sóngoro Cosongo in 1931, where the fluency of the young man of 27 years old bursts in with strength in the African sonorities from the title itself, and where popular characters such as Papá Montero (Daddy Montero) and La mujer de Antonio (Antonio's wife) appear in a new dimension in a descriptive discourse with which the author shows of his maturity in a poem which he called mulatto.
---
Related News
---