Cuba back to Standard Time next Sunday
Submitted by: admin

10 / 28 / 2006
---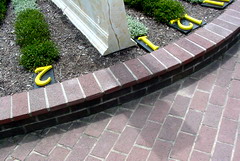 Cubans will enjoy an extended Saturday night when clocks turn back one hour at 1:00 a.m. Sunday, October 29.
After two years operating all year-round without changing from "summer" to "normal" time, Cuba decided to reestablish standard time.
In the tropics, the change from summer time to daylight saving time actually causes increases in the demand of electricity.
For example, in 2003 the national electrical grid's maximum demand jumped from 2020 Megawatts (MW) to 2130 MW.
The forecast for this year, after the time shift, is estimated to be around 2450 MW, with the residential sector making the most impact on this increase.
Cuba has remained on Summer time since March 28, 2004.
The decision to turn back to the generally accepted practice of daylight savings time was based on the fact that today there is a greater generating capacity in the National Grid; it now has the capability of supplying the expected load thanks to new investments.
The massive use of energy-saving fluorescent light bulbs, that have almost totally replaced incandescent lamps, assures that the increase in electricity demand due to lighting needs during this time of the year will be less than during previous times, officials stated.
The announcement warned, however, that it remains being necessary that all consumers, both state and residential, continue to apply energy saving measures and make the most rational use of electrical energy.
Source: Prensa Latina
---
Related News
---