Cuba and Venezuela work together to open Cuban Oil Refinery
Submitted by: admin

05 / 28 / 2007
---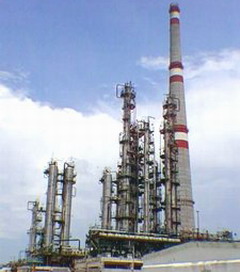 "We are very pleased with the joint effort between Cuba and my country [Venezuela] to finish building the oil refinery [in Cienfuegos]. We believe its opening in December will be a hard blow to the blockade," said Venezuelan Ambassador to Cuba Ali Rodriquez Araque, after a visit to the refinery.
Rodriquez Araque noted that the PDV-CUPET joint venture company is part of a series of energy agreements reached between the two countries. He said that the projects timetable is on schedule and that by the end of the year the first operational phase should be underway, processing some 65,000 barrels of oil per day.
He said that three key areas of the oil industry that are being worked on are: the completion of the oil-refinery in Cienfuegos, a project to increase storage capacity in the supertanker dock in the city of Matanzas and the reactivation of the oil pipeline between Cienfuegos and Matanzas.
The ongoing works at the Camilo Cienfuegos Oil Refinery have included replacing the instrumentation system with updated technology, upgrading storage tanks facilities, and replacing pipes, seals and bearings. In addition, oil tanker wharfs are being upgraded and environmental protection equipment is being installed.
Once back on line, the Cienfuegos oil refinery will be able to produce liquefied gas, gas, jet aircraft fuel, diesel and fuel oil.
Source: Granma
---
Related News
---