Cuba and Argentina sign UN Convention
Submitted by: admin

02 / 07 / 2007
---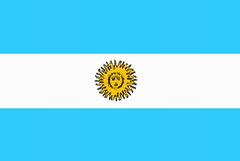 Cuba and Argentina became part on Tuesday of the 58 countries that signed the UN Convention against people of forced disappearance, in a ceremony held in the Quai d Orsay palace of this capital.

Cuban Ambassador to France Rogelio Sanchez participated in the ceremony, while First Lady Cristina Fernandez and Foreign Minister Jorge Triana were the attendees on the Argentinian side.

Colombia, considered one of the most affected countries by this problem, also signed the protocol.

In declarations to Prensa Latina, Sanchez recalled that the Human Rights Commission decided in its 57th session period to create a Working Group in April 2001, with the objective of elaborating a bill about protection of all the people against forced disappearance.

"In the Working Group negotiations, held before the Convention, as part of this process, our country had an active role in the framework of the Latin American and Caribbean Group, the Cuban ambassador said.

"The Convention is of great significance for many countries, especially all those that have deeply suffered that scourge, and especially some in Latin America," Sanchez highlighted.

Although the Cuban Revolution shows with pride a totally clean file, concerning forced disappearances, we are aware of the meaning for many countries of the existence of an instrument against a so horrible crime, the Cuban official said.

With this Convention, a new right emerged: that of not being disappeared, Sanchez asserted.

This is a day, in which Argentina and France have finished an over-25-year struggle, as countries that encouraged this agreement about people forced disappearance, the diplomat concluded.
Source: Ahora.cu
---
Related News
---