Colibrí label: four aces to Cervantes
Submitted by: admin

03 / 03 / 2007
---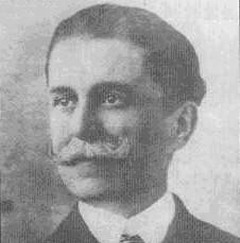 By Pedro de la Hoz
Serenata Cubana production, where Colibrí collected a large unknown part of the pianist Ignacio Cervantes' work (1847-1905) into (disc, store book, DVD and CD ROM) will be made availabe for all Cuban educational institutions ranging from elementary level to higher education.
At the time of presenting this excellent work, Gloria Ochoa, director of the said recording house handed over the first copies to Niurka Martín, director of the National Art Schools and Miriam Ruiz, dean of the ISA Music Faculty in the presence of Abel Acosta, vice-minister of Culture and president of the Music Institute.
The production key focuses Cervantes works placed by Ulises Hernández, pianist of the purest technique, high sensibility and top promoter of piano music in Cuba and Latin America.
In addition to the conventional disc carefully produced by Evelio Gay, Ulises performances may be seen in a video as part of the DVD artistically designed by producer Léster Hamlet and photography by Luis Najmías
An element to be enhanced in that regard is the inclusion of the piece called Danzas melopeas, which outstands in humours and custom nature musical texts that piano Maestro Luis Carbonell had heard in his childhood from his no less notable piano teacher in his native city of Santiago de Cuba María Cervantes, daughter of the composer and legend of the national musical culture.
The project could be finished thanks to the works made at the National Music Museum in the fields of research, data collection and digitalization developed by specialists Clara Díaz and Ana Casanova.
María Teresa Linares, National Music laureate valued the effort as part of a dream that came true, while Jesús Gómez Cairo, ICM vice-president and museum director affirmed Serenata cubana comes to divide our phonographic history into two chapters; the past and the present.
Source: CubaSi
---
Related News
---