Carhabana, a Cuban-French Musical Adventure
Submitted by: admin

04 / 17 / 2007
---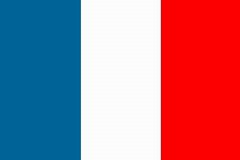 Carhabana is a new musical adventure which was recently presented at the MIDEM 2007 International Festival. This is a Project born between May 2005 and February 2006, from young French and Cuban musicians, who fuse together Afro-Cuban (Latin) jazz, the danzón, the bolero and the sound of Central-European gypsy tradition.
The direction of the band is in charge of the double-bass player Frank Rubio, who comes from the Chucho Valdés quartet. The talented musician decided to assimilate the proposal from the Swiss Philippe Malignon when he took the jazz quartet Caravan that integrates together the Quartet group to Cuba and decided to join those forces from a conceptual perspective.
The singers Vania Borges and Tania Pantoja (they both come from the Bamboleo group), the trumpet player Alexander Abreu, the piano player Rolando Luna, the drummer Rodney Yllarza and the percussionists Yaroldi Abreu and Panga, decided to meet one day with the members of Caravan; the guitar player Robin Ensina, the violin player Mathias Levy, the counter-bass and clarinet player Oliver Lorang and the guitar player Samuel Strouk in the mythical EGREM studio (the former PANART, famous for the Buena Vista Social Club album). Working as a recording agent was José Raúl Varona. They played in the streets, parties and bars; the La Zorra y el Cuervo club presented them in concert in May 12th, 2005. There was the moviemaker Pavel Giroud to capture all the images and make a documentary.
After this experience Caravan Quartet went to the Great Casino in Switzerland, Geneva to show the records in a gypsy jazz concert during the time of the World Cup. But luckily Pavel Giroud had already a testimony that will go far.
Musicians with diverse styles make themselves felt in Cannes, in a contemporary mixture. Those musicians maintain the thesis from Philippe Malignon that says: "Music is a science of the exact things and an art of the unexpected things. To try and change the rules is irresponsibility; to try and fasten conveniences is creation. Talent is a team sport."
---
Related News
---