2 men from Fort Lauderdale, Miami charged with violating travel laws to Cuba
Submitted by: admin

02 / 24 / 2007
---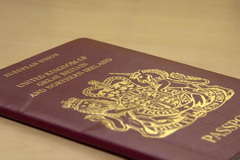 By Vanessa Bauzá and Madeline Baró Diaz
The U.S. Attorney's Office on Thursday charged two men with obtaining fraudulent licenses for religious travel to Cuba by making up churches.

Victor Vazquez and David Margolis obtained the licenses under false pretenses and provided them to travel agencies, according to court records. The agencies sold the authorization to travel under the licenses for $250 a piece to more than 4,500 customers who could not have gone to Cuba legally, the affidavit stated.
Vazquez, of Miami, and Margolis, of Fort Lauderdale, were each charged with one count of conspiring to violate Cuba-related travel regulations. Vazquez also was charged with two counts of making false statements on the applications for the religious licenses. Each charge carries a maximum sentence of five years in prison.

The prosecution is the first for the Cuban Sanctions Enforcement Task Force, a federal interagency commission launched in October to crack down on illegal travel to Cuba and to limit the flow of dollars into the country.

It was unclear whether the people who traveled to Cuba using the licenses would be prosecuted.

Alicia Valle, spokeswoman for the U.S. Attorney's Office in Miami, said the investigation is continuing. "Our current focus is on prosecuting the most culpable individuals and entities, especially those who lied to [a division of the U.S. Treasury Department] in license applications and the travel agencies who may have knowingly sold the use of these licenses to allow individuals to travel to Cuba," she said.

For most Americans, travel to Cuba is illegal. However, academic institutions and religious groups who meet certain requirements can get licenses allowing travel. In recent years, the U.S. government has tightened regulations and more strictly enforced them to ensure licenses are not used for tourist travel.

Vazquez and Margolis were arrested Wednesday morning. Prosecutors asked that Vazquez be detained until he goes to trial. A pre-trial detention hearing for him began Thursday and will continue today.

Margolis was released on a $250,000 corporate surety bond and a $1 million personal surety bond co-signed by his son. Attorneys for the defendants could not be reached for comment.
---
Related News
---