Cubans shine at opening of Chess World Cup
---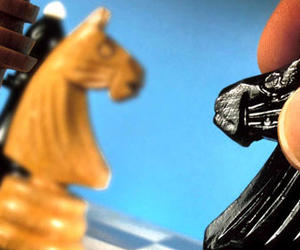 ---
Cuban GMs Yuri González and Yusnel Bacallao stunned their much-better opponents at the opening of the Chess World Cup underway in Tbilisi, Georgia.
Dismissing the 200-ELO gap between them and Indian GM Harikrisna and Russian GM Vladimir Fedoseev, respectively, Gonzalez and Bacallao made good use of their white piece advantage to claim victory.
Gonzalez (2,547 ELO points) beat Harikrishna (2 741) in 36 moves of a Petrov Defense, with a very good opening, and a ferocious attack that include as novelty moving the Queen to e3 on the 16 move, looking for weak spots on the King´s position.
Playing with black pieces, the Cuban will have to use all his skills to try to sweep the Indian GM, a hard but not impossible task if he keeps his mindset again.
Russian Fedoseev chose a Caro Kann Defense to contain the attacks of Cuban Bacallao to no avail, mainly due to a costly mistake in move 17 that weakened his pawns´ structure and sent his forces into disarray.
Thirty-six seems to be the Cubans´ lucky number since that was the amount of moves of both winners.
Meanwhile, the third Cuban, and by far, the best of the three, GM Lazaro Bruzon (2 651), also smiled when he beat Spanish GM David Antón (2 656) in 41 moves of a Ruy Lopez Opening, with white pieces.
(acn)
---
Related News
---