Some 150 Thousand Mexican Vacationers to Visit Cuba in 2017
Submitted by: Juana

05 / 16 / 2017
---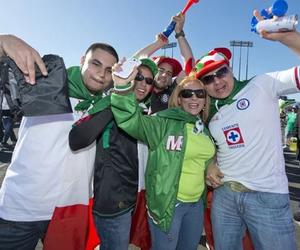 ---
The tourism representative at the Cuban embassy in Mexico, Xiomara Martinez said on Monday that close to 150 thousand Mexican vacationers will visit the Caribbean island this year.
According to Prensa Latina News Agency, 136 thousand Mexicans visited the island in 2016, representing a 30 percent increase compared to the previous year.
Martinez added that there is a growing interest among Mexican vacationers to visit sun and beach, heritage cities, participate in cultural, educational, sporting, health and tourism events, among others.
She pointed out that there are 63 weekly flights by Cubana Airlines, Interjet and Aero Mexico, from Mexico City, Monterrey, Yucatan and Cancun while Copa Airlines flies from Puebla with more than 76 percent occupancy.
Xiomara Martinez highlighted that Mexico is the third market in air connectivity to Cuba after Canada and the US.
She recalled that Cuban tour operators sold close to 500 reservations for different destination on the island at the recent Outlet Viaja and Vuela Fair held at the Word Center in Mexico City.
The tourism representative also explained that Cuba has international recognition for its infrastructure and organization of events in convention centers, exhibition halls, and high standard hotels with professional personnel.
Martinez mentioned the over 300 programs are organized on the island thanks to Cuba's achievements in science, health, culture, tourism, environment and sports.
---
Related News
---