Cuban port increases revenues by repairing dredges
Submitted by: Juana

11 / 18 / 2016
---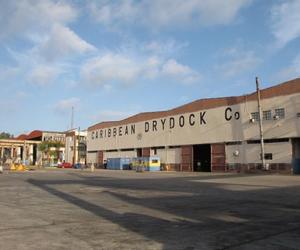 ---
The Caribbean Drydock Company S.A. (CDC), located in this city, raises its mercantile production and gross added value thanks to the execution of important works such as the recovery and repair of dredges operating at Mariel port.
Alejandro Garcia Corrales, general manager of the entity, told the press that in 2015 and so far this year, they have rehabilitated more than 48 naval vessels, and have also increased the repair of merchant ships devoted to international transport, tankers and cabotage vessels.
In the same period they executed about 30 repairs of fuel storage tanks, for a recovery of 121 000 cubic meters of storage capacity, he said.
He pointed out that they carried out more than 171 projects of services to third parties in the different sectors of the industry, including wiring of electrical machines, repair and construction of structures and maintenance of civil works.
Its recent operations include the execution of the Iron Bridge over Havana´s Almendares river, works at Mariel thermo factory and the installation of fire pipes in hotels, García Corrales noted.
Like any Cuban entity, the CDC also suffers from the effects of the US-imposed economic, financial and trade blockade, which prohibits vessels touching Cuban land from reaching US ports within 180 days, he stated.
Such a scourge, moreover, makes it difficult to procure supplies, raises the price of freight, and produces financial losses by limiting international shipping companies to benefit from CDC's services, he added.
The company operates with Venezuela, Cyprus, Panama, Germany, Russia, China, India and Chile, among other nations, said Garcia Corrales.
CDC has a Quality Management System certified by ISO 9001: 2008, and was the first Cuban company and the first shipyard in Latin America to have this guarantee.
---
Related News
---