Canadian teams request more Cuban baseball players for the coming season
---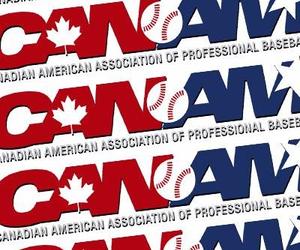 ---
The recent performance of Cuban players in the Can-Am League prompted representatives of teams from that nation to request the presence of several of them for the coming season, it was reported at a meeting of the Cuban National Baseball Federation (FCB by its Spanish acronym).
Not only the Quebec Capitals and Ottawa Champions are those interested, now there are also other squads as the Trois-Rivieres Eagles and the Rockland Boulders, said Heriberto Suarez, head of the National Baseball Directorate (DNB by its Spanish acronym), in presence of executives form the FCB, headed by Higinio Vélez.
With that and other requests, he predicted the increasing of contracts upon completion of Cuban current season, scheduled for January, the Caribbean Series, in February, and the 4th World Classic (WBC), in March, stated JIT sports publication.
According to Suárez, 39 athletes were inserted in several leagues with highlight for Alfredo Despaigne, who had an outstanding performance in Japan; Alexander Malleta and Donald Duarte, monarchs with the Ottawa Champions in Canada, and pitcher Wilber Perez, champion with the Paternó Red Sox ASD and MVP of the Italian League.
Likewise, it was noted that Cuba plans to attend most of the World Baseball and Softball Confederation's (WBSC) calls for 2017.
Cuba intends to be present at the 4th U-12 World Championship, with seat in Tainan, Chinese Taipei, from July 28 to August 6, and the U-18 universal tournament in Thunder Bay, Canada, from September 1st to 10.
The winning side of the 56 th Cuban championship will attend the Caribbean Series in Culiacan, Mexico, from February 1st to 8, and the Caribbean country will also participate in the WBC, with qualifying stage at Japan´s Tokyo Dome, JIT recalls.
Topics such as the athletes who are of interest to these competitions, as well as courses, seminars and training projections were also discussed at the meeting.
Another issue addressed was the indiscipline happening in the current National Series, which figures fall in relation to the two previous ones, but there are still reprehensible acts occurring such as the one starred by Matanzas manager, Víctor Mesa, which resulted in his suspension for three subseries (nine games).
---
Related News
---