US Secretary of Transportation to travel to Cuba for reestablishment of direct flights
Submitted by: Juana

08 / 30 / 2016
---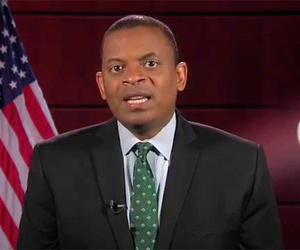 ---
Anthony Foxx, Secretary of Transportation of the United States, will travel to Cuba on August 31, coinciding with the arrival of Airbus A-320 of JetBlue airlines, which activates regular flights between the two countries, interrupted for more than half a century.
Cuban Deputy Transport Minister Eduardo Rodriguez said at a press conference in this capital that Foxx will arrive at the Santa Clara airport and will travel to Havana to hold meetings with Foreign Minister Bruno Rodriguez and his Cuban counterpart Adel Yzquierdo.
He highlighted the reestablishment of these flights as a positive step in the progress of bilateral relations, even though restrictions imposed by the U.S. blockade prevent its citizens from traveling to Cuba as tourists.
The deputy minister stressed the systematic preparation of Cuban airports to be ready for the arrival of visitors, for which regular flights are inserted into the normal operation of aerodromes, adding that security meets international standards and has the endorsement of the Transportation Security Administration (TSA), of the United States.
Alfredo Cordero, president of the Cuban Institute of Civil Aeronautics, said that the airlines that will begin operations immediately are Silver Airways and JetBlue, by Santa Clara, and American Airlines, by Holguin and Cienfuegos.
Other authorized airlines like Frontier Airlines, Southwest Airlines and Sun Country Airlines will begin operations in the winter season, but none include Havana as their destination because they still need permission from U.S. authorities.
The Cuban Aviation Corporation S.A. reaffirmed that everything is ready and safe for the normal flow of the new operations, along with those of the other 110 airlines flying to the country.
Rodriguez said that Cubana Airlines is in the process of formalities to fly to the United States, a destination from which 18 flights daily are currently received.
National transportation authorities also noted the gradual modernization of the terminal for increased security, including X-ray equipment, explosives detection canine techniques and the establishment of Secure Flights.
---
Related News
---