Angola thanks Cuba for its support and cooperation
Submitted by: Juana

08 / 03 / 2016
---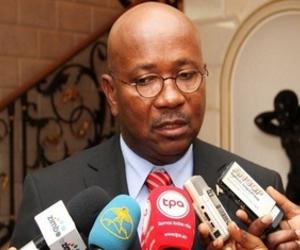 ---
Manuel de Boavida Neto, governor of the Angolan province of Bie, thanked Cuba for the internationalist support and cooperation it maintains with his country in various sectors.
Cuba is present in the construction and reconstruction of the new Angola. We count on its support in the economic, political and social areas, said De Boavida Neto on the occasion of celebrations for the 63rd anniversary of the attacks on the Moncada and Carlos Manuel de Cespedes garrisons, describing the meeting as "a sincere way to pay tribute to the struggle of our peoples. We're a single people, a single nation," he told Prensa Latina news agency.
The Secretary General of the Angola-Cuba Friendship Association, Fernando Jaime, thanked the Cuban people for their support for the independence of Angola and the government of the province of Bie for hosting the meeting to mark the historic date, established in Cuba as the Day of National Rebelliousness.
The governor of Huambo, General Kundi Paihama, thanked Cuba for its participation in "our struggle for national liberation; history will never forget that," he stressed.
---
Related News
---