Cuban Minister admits that the economy of the island is facing complex scenario
Submitted by: Juana

07 / 05 / 2016
---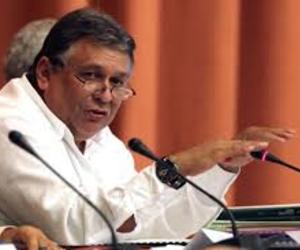 ---
Finance and Planning Minister Marino Murillo told Cuban lawmakers that the economy is suffering a major setback due to a complex scenario is facing at the moment.
When addressing the Standing Committee of the People´s Power Assembly for Economic Issues, Murillo said Cuba is facing liquidity problems because international prices of oil and nickel fell below expectations.
The Minister said Cuba needs to reduce expenses to a minimum and urged to use fuels efficiently and with a strict control. Despite the shortages, Cuba will guarantee the basic services to the population, to investments in strategic sectors and in companies that produce goods for export, he noted.
Today, Cuban lawmakers are gathered in 10 standing committees discussing the developments of different economic, social and political issues during the last six month before the Seventh Regular Session of the Eighth Legislature convened for this Friday.
---
Related News
---