Who is Orlando nightclub shooting suspect Omar Mateen?
Submitted by: Juana

06 / 13 / 2016
---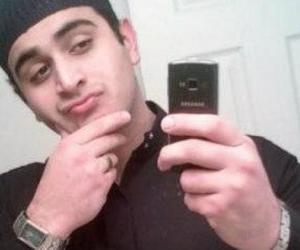 ---
Omar Mateen has been identified as the suspect in mass shooting that left at least 50 dead and more than 50 others wounded at the Pulse Orlando, a gay nightclub in Orlando, Florida. Mateen, 29, lived in Fort Pierce, Fla. He was born in New York to parents of Afghan origin and was a Muslim.
In the midst of the attack, Mateen called 911 and pledged his allegiance to ISIS, according to two law enforcement officials.
Mateen was interviewed three times by FBI agents - twice in 2013, once in 2014 - as part of two separate investigations, FBI Special Agent in Charge Ron Hopper said. However, both inquiries proved inconclusive and the cases were closed.
Mateen was not under surveillance or the subject of an active investigation at the time of the shooting, Hopper said.
The 2013 investigation was related to comments Mateen allegedly made to a co-worker "alleging possible terror ties." FBI agents were unable to "verify the substance" of his comments, Hopper said.
Mateen was also interviewed in 2014 due to his ties to an American man who later drove an explosive-laden truck into a restaurant in Syria for an Al Qaeda affiliate. Mateen and the suicide bomber, Monar abu Salha, attended the same mosque; however, the FBI determined their contact "was minimal," Chairman of the House Homeland Security Committee Mike McCaul said.
Mr. Mateen's father, Seddique Mir Mateen, posted a video on his Facebook page early on Monday in which he expressed regret and confusion about why his won had carried out the mass killing.
"I don't know what caused this," said Mr. Mateen, speaking in Dari, a language spoken in Afghanistan. "I did not know and did not understand that he has anger in his heart."
"My son, Omar Mateen, was a very good boy, an educated boy, who had a child and a wife, very respectful of his parents," he said.
Mateen was married in 2009 to a woman who was born in Uzbekistan, according to the couple's marriage license, but the two divorced in 2011.
"He was not a stable person," the ex-wife, who spoke on condition of anonymity, told The Washington Post. "He beat me. He would just come home and start beating me up because the laundry wasn't finished or something like that."
Mateen also had a 3-year-old son and appears to have had no criminal record.
Mateen also had a statewide firearms license. He purchased two guns - a handgun and a long gun - legally during the week before the shooting, an ATF official said.
---
Related News
---