Cuba and Belgium to strengthen commercial bonds
Submitted by: Juana

04 / 05 / 2016
---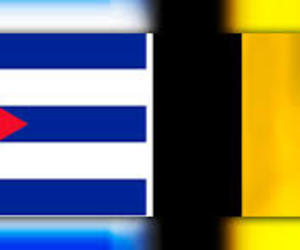 ---
Entrepreneurs from Cuba and Belgium will meet on Tuesday in this capital to find new business opportunities, on the occasion of the visit to the island of Geert Bourgeois, Minister-President of the Government of Flanders.
According to the Chamber of Commerce of the Republic of Cuba, the two parties will hold a bilateral forum on Tuesday at the Melia Habana Hotel, where they will update their commercial interests towards promoting bilateral ties.
Executives of the Ministry of Foreign Trade and Investment will present visitors the Cuban business portfolio, which combines 326 projects estimated at eight billion dollars.
The delegation headed by Bourgeois is composed of by representatives of 26 companies in Flanders and Brussels-Capital, two of the three regions that make up the Belgian territory, announced to the press Patrick Van Gheel, ambassador of that European country to Havana.
According to the official, the visit of this delegation will be a favorable occasion to identify opportunities for cooperation and investment in areas such as construction, chemical industry and port dredging.
Belgium is the fifth largest European customer of Cuba, which imports mainly oil derivatives and tobacco and exports food, machinery and chemicals and other items, according to data provided by the Belgian diplomatic mission in Havana.
Standing out among the 13 companies currently approved in the Special Development Area of Mariel are of two Belgian nationality: BDC-Log and BDC-Tec, the first focused on the logistics sector and the second in high technology.
---
Related News
---