Cuban duo Gente de Zona to perform in Europe and Asia
Submitted by: Juana

02 / 26 / 2016
---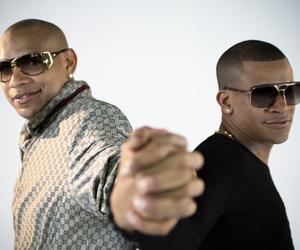 ---
The next international tour of the Cuban music group Gente de Zona will include countries like Spain, France, Holland and Israel, said its director general, Alexander Delgado.
Scheduled for April, the tour will promote the new album entitled Visualizate, which will be released on April 22 under the label of the U.S. record company Sony Music, Cubasi reported.
"The album has the support of artists like Pitbull, Marc Anthony and Juan Magan, but we're already recording another CD with Cuban friends, among them Leoni Torres," declared Delgado in a press conference.
Randy Malcom, member of the band, said to Prensa Latina that before leaving for Europe and Asia, they will perform together with Enrique Iglesias in Quito, Ecuador, on the night of April 3, in a show designed to combine Spanish and Latin American rhythms. After the Euro-Asian tour, the group will continue in May to the city of Las Vegas to participate in the gala of the Billboard Music Awards, to which they were nominated in four categories in 2016.
Gente de Zona achieved in 2014 three nominations to the Latin Grammy Music Awards and six to those of Billboard in 2015 for the song Bailando (Dancing), recorded together with their fellow countryman Descemer Bueno and Spanish Enrique Iglesias, which led them to occupy position 13 in the charts of Hispanic music last year.



---
Related News
---