Cuban Telecom. Company to carry out Telephone Mobile Test
Submitted by: Juana

02 / 16 / 2016
---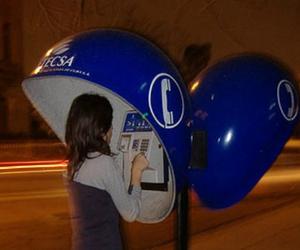 ---
The Cuban Telecommunication Enterprise (ETECSA by its Spanish acronym) will carry out a test with public phones which are connected to the local cell net system in order to meet the demand of the island´s related highly demanded service.
Omar Tejedor, who is its main director, explained that test will cover sceneries of low traffic in Villa Clara province and the outlying regions of the nation´s capital city.
"This year, we are immersed in carrying out some tests through a public phone which could have GSM access. We should not compromise the places with a high traffic where there could be a high congestion, so we chose the proper sceneries," he said.
The first 50 ones are already being tested and we will be covering these places, and we are thinking on getting to rural and mountainous communities of the eastern provinces.
"The idea is to guarantee the basic needs of communication in far-off communities." He said and highlighted the need about sensitizing the population in terms of carrying a rational use of those resources.
The directors of the aforementioned enterprise recently announced the implementation of 500 new services of the public telephony, and 45 of them, would be for people with special communication needs.
On the other hand, the search for solutions to the settlements having over 200 inhabitants, keep being among that enterprise´s priorities through the installation of the local Alternative Fixed Telephony, which are commonly and locally known as the phones of 400 minutes.
This modality of telephonic service use the wireless access infrastructure through the mobile net to offer services in those places where there is not a related technical availability of the traditional telephone nets. Omar Tejedor stated that there were some dozens of them communities installed in 2015 and that work will continue the current year.
---
Related News
---