Physical trainer of the Spanish national soccer team offers course in Havana
---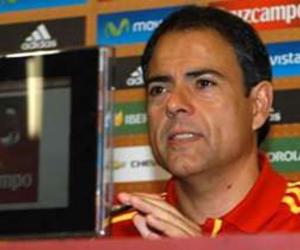 ---
Javier Miñano, Spanish national soccer team trainer, world champion and twice European monarch with Spain, arrived in Havana sent by FIFA and is offering since last Monday a master course to 23 coaches.
On the pitch of Pedro Marrero stadium, the trainer analyzed with the group of coaches each of the exercises he indicated in close connection with lectures in the morning.
To be a better soccer it is not enough physical work, but also to look for the technical-tactical and psychological preparation. These three factors have to come together in each player, he said.
source: www.cibercuba.com
---
Related News
---