Cuba and France experience historic times, according to French minister
Submitted by: Juana

01 / 27 / 2016
---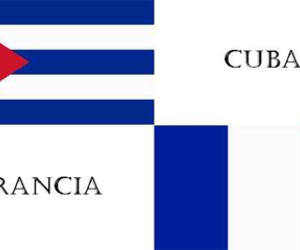 ---
France's State Secretary for Foreign Trade, Tourism and The French Overseas, Matthias Fekl, said that Cuba and France are now living a historic moment as he addressed the annual gala of the Cuba-Cooperation Association in Paris.
A new stage opens today in part due to the diplomatic advancement between Cuba and the United States and also due to the long-time friendship between the Caribbean Island and France, said Fekl.
The French government official said that companies from his country are present in many sectors in Cuba, including tourism, construction and energy, PL news agency reported.
He closed his statements with a phrase by Cuban National Hero Jose Marti saying that "We must balance trade to guarantee freedom. The excessive flow from a country in another nation´s commerce turns into political influence."
Meanwhile, Jean Pierre Bel, personal advisor to the French President for Latin American and Caribbean Affairs, stressed the visit paid to Havana by Francois Hollande in May 2015 and the upcoming visit to Paris by Cuban President Raul Castro.
---
Related News
---