"Santeria": The new series to be filmed in Cuba by an American chain
Submitted by: Juana

01 / 11 / 2016
---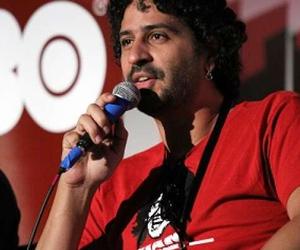 ---
The US television network Starz announced that, as part of a strategy to diversify its programming and reach the Latino audience, it will produce the series Santeria, set in Cuba and its religious landscape.
Although it is still unknown if Cuban actors will be hired for starring, Chris Albrecht, executive director of the broadcaster, announced yesterday at a press conference, that production will be under the baton of Cuban director and writer winner of the Goya for the film Juan of the Dead, Alejandro Brugues.
Similarly, Americans Eduardo Sanchez (The Blair Witch Project, "From Dusk Till Dawn: The Series") and Gregg Hale (Exists, Lovely Molly, The Blair Witch Project), will serve as executive producers.
Santeria deals with the story of two undercover agents who investigate a strange murder related to a war between opposing sects of the religion of African origin.
source: www.cibercuba.com
---
Related News
---