President of Cape Verde thanks Cuba for supporting his country
Submitted by: Juana

12 / 17 / 2015
---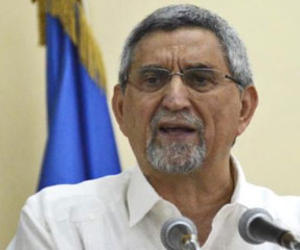 ---
The President of Cape Verde, Jorge Carlos de Almeida Fonseca, on an official visit to Havana, expressed on Tuesday his appreciation for the support received from Cuba for the independence and construction of this state for 40 years now.
In his lecture Democracy and Development in Africa: a particular view on Cape Verde, at the University of Havana, the dignitary also praised the cooperation that the Caribbean nation has permanently given to his people.
He also exemplified the training of nearly 700 technicians and professionals from various sectors, including more than a hundred physicians of that country now offering their services to their fellow countrymen.
source: www.cibercuba.com



---
Related News
---