Obama will visit Cuba next year only if he can meet with opposition
Submitted by: Juana

12 / 15 / 2015
---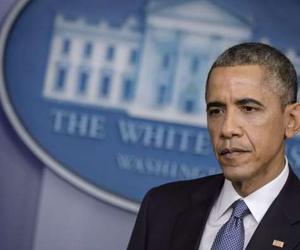 ---
The President of the United States, Barack Obama wants to visit Cuba during his second term but only if he can meet the "pro-democracy dissidents" of the island, said in an exclusive interview to Yahoo News.
I am very much interested in going to Cuba, but I think the conditions have to be right. And what I've said to the Cuban government is: 'If, in fact, I with confidence can say that we're seeing some progress in the liberty and freedom and possibilities of ordinary Cubans, I'd love to use a visit as a way of highlighting that progress.'
Obama also added that: "If I go on a visit, then part of the deal is that I get to talk to everybody. I've made very clear in my conversations directly with President Castro that we would continue to reach out to those who want to broaden the scope for, you know, free expression inside of Cuba."
Obama also reaffirmed his intention to close the US military prison in Guantánamo Bay, Cuba, before he leaves office in January 2017.
The directors of the Obama administration in the White House, commented to the publication that the president's visit to the Caribbean nation -under the circumstances he described- would be the "logical conclusion" to the new policy he announced nearly a year ago.
source: www.cibercuba.com
---
Related News
---