Cuban baseball defectors to return to the island in MLB tour
Submitted by: Juana

12 / 15 / 2015
---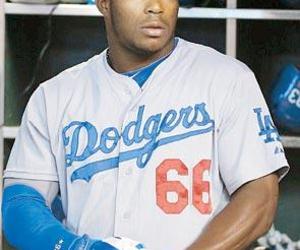 ---
Baseball stars Yasiel Puig and Jose "Pito" Abreu are part of the group of Cuban defectors who on Tuesday will arrive in Havana to begin a Major League Baseball goodwill tour.
With the process of restoring U.S.-Cuban relations, the government of the island gave permission for Puig and Abreu to return to their homeland for the first time since they took illegal boat rides to defect to the US in 2012 and 2013 respectively, since Cuba does not typically welcome back defectors so soon
Puig and Abreu signed multimillion-dollar contracts with the Los Angeles Dodgers and Chicago White Sox, respectively, and played against each other in the 2014 All-Star Game.
Alexei Ramirez, a free agent who left Cuba legally and also played in the 2014 All-Star game as a member of the White Sox and Brayan Pena, an 11-year veteran who recently signed with the St. Louis Cardinals are the other players in the Cuban delegation, which also includes Venezuelan Miguel Cabrera, Dominican Nelson Cruz and ace Clayton Kershaw.
"We gave the names to the Cuban authorities and they agreed to let them come back, so we're happy about that," said Dan Halem, MLB's chief legal officer, who will be on the tour that runs from Tuesday to Friday.
The tour, which will be MLB's first event in Cuba since a 1999 exhibition game involving the Baltimore Orioles, will include youth baseball clinics and a charity event.
Cuba would like to reach an agreement with MLB to prevent the poaching of its players without compensation, but commercial relations between Major League Baseball and the Cuban Baseball Federation are still largely blocked by the U.S. trade embargo of Cuba.
In the absence of a formal transfer system, Cuban players wishing to reach the major leagues must abandon the island illegally. More than 100 players have left in the past year.
source: www.cibercuba.com
---
Related News
---