EU and Cuba to close economic and trade agreement
Submitted by: Juana

12 / 01 / 2015
---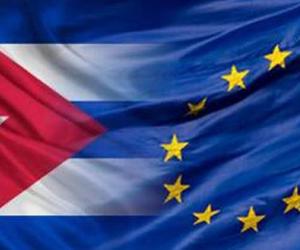 ---
The sixth round of negotiations between Cuba and the European Union will take place in Brussels on December 1 and 2.
There are three areas of joint work and search of agreement: a large section devoted to cooperation which includes issues such as data protection, crime, organized crime, money laundering, employment, public health, strengthening state institutions and terrorism; second, to economy and trade and a third on Human Rights, international and regional security, stability, among others.
According to sources of the negotiations to the media, it is expected that these new talks, agreements can be closed in economic and trade matters because in past conversations, held in September in Havana, solid agreements and significant progress in the dialogue were achieved. "We have good prospects to close the chapter on trade, close or almost close the area of cooperation and significant progress in the political dialogue," said the sources.
source: www.cibercuba.com


---
Related News
---