Ecuador will expedite tourist visa process for Cubans
Submitted by: Juana

12 / 01 / 2015
---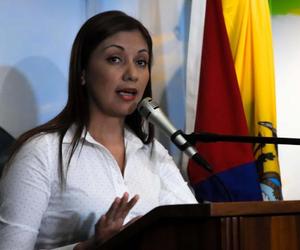 ---
The Ecuadorean consul to Cuba, Soraya Encalada, said her country is willing to expedite the process to grant tourist visas to Cubans wanting to travel to the South American nation.
The official made that statement when she addressed the Cuban press in Havana after Ecuador announced Cubans will require tourist visas, valid for multiple entries, from December first.
She explained the procedure to apply for such visa at the Ecuadorean embassy, where a group of Cubans gathered concerned about the reimbursement of the tickets they had bought on advance, before the new measure was announced.
Encalada assured the press that they will expedite the process, and for that reason, the Consular Office will extend their working hours from Mondays to Sundays.
source: www.cibercuba.com


---
Related News
---