FM's Meeting rejects US encouragement of illegal Cuban emigration
Submitted by: Juana

11 / 26 / 2015
---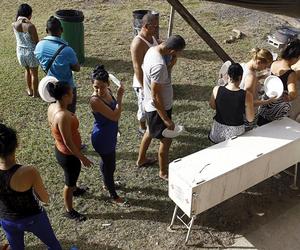 ---
A meeting of the foreign ministers of the Central American Integration System (SICA) plus Cuba, Mexico, Ecuador and Colombia unanimously rejected the US´s 1966 Cuban Adjustment Act and other related policies that encourage illegal departures of Cubans to the United States.
The regional organization´s extraordinary session, held Tuesday in El Salvador, was aimed at finding solution to the situation of nearly 3000 Cubans stranded in Costa Rica in their attempt to reach US territory.
Salvadorian foreign minister Hugo Martinez said that the forum agreed that Washington´s unilateral measures are the factor that triggers the illegal emigration of Cubans. He added that the meeting focused on finding an immediate and also an integral solution to the flow and gathering of Cuban migrants in Costa Rica.
In this regard, Martinez said that the countries will soon announce unilateral measures to solve the Cubans´ situation and recalled that this migration flow through Central America is not the largest or the only one to have happened, since last year some 60 thousand children reached the southern US border without any companion.
source: www.cibercuba.com


---
Related News
---