Republicans congresspersons promote the elimination of the Cuban Adjustment Act
Submitted by: Juana

10 / 30 / 2015
---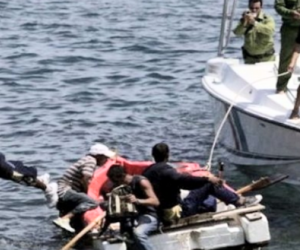 ---
Nine Republicans in the House of Representatives today presented the document Ending Special National Origin-Based Programs for Cubans Immigration Act of 2015, a bill to eliminate the Cuban Adjustment Act of 1966 and the policy of "dry feet, wet feet" , reports US News.
"If we are normalizing relations with Cuba, we have to stop these incentives," told US News Representative Paul Gosar (Ariz.), who is leading the actions. Gosar considered obsolete these policies taking into account the restoration of relations between the US and Cuba.
Meanwhile Congresswoman Ileana Ros-Lehtinen (FL) calls for a reform of the Cuban Adjustment Act and not its elimination. "There should not be traffic between Cuba and the United States for those who choose to use the Cuban Adjustment Act for US residence," Ros-Lehtinen said one day before Gosar circulated a draft of the project at the Capitol. Congresswoman evidently refers to those who use the money they receive to go to the island and visit relatives. The law "was created to protect those who come to our great nation because, otherwise, they would face persecution in their homeland," Ros-Lehtinen said.
source: www.cibercuba.com
---
Related News
---