Kerry: End of embargo on Cuba could come before democracy
Submitted by: Juana

10 / 05 / 2015
---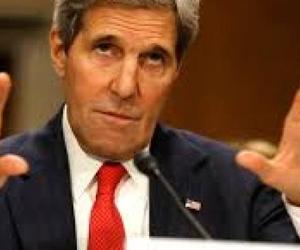 ---
US Secretary of State, John Kerry, said the end of the embargo on Cuba could come "before there is full democracy" in that country, in a taped interview with the National Television of Chile.
With regard to relations with Havana, he said that "a democracy requires full time, but there is progress" that could anticipate the end of the embargo.
"For example, we do not have a full democracy in Vietnam but we eliminated the embargo because we saw progress (...) There was no democracy in China when we regularized our relationship and began to move forward. There must be a path to improve the government's relationship with his people," Kerry said.
"Personally, I believe that the embargo should be removed because doing so will help the people of Cuba", he added.
source: www.cibercuba.com
---
Related News
---