Pope Francis praises new relations between Cuba and the US
Submitted by: Juana

10 / 01 / 2015
---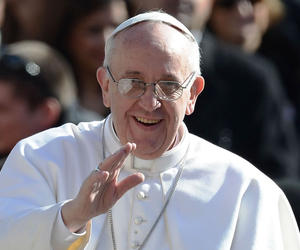 ---
Pope Francis praised on Wednesday the bridge being rebuilt between Cuba and the United States, while making a summary of his recent trip to these two nations.
In the presence of thousands of people gathered at St. Peter's Square in the Vatican, the Supreme Pontiff referred to the significance of traveling directly from the Caribbean island to US territory, the first time a Bishop of Rome made this journey.
"From Cuba to the United States of America: it has been an emblematic passage, a bridge that thank God is being rebuilt. God always wants to build bridges, and we are the ones who build walls! And walls always fall," he considered.
The first Latin American Pope pointed out that he arrived in Havana as a Missionary of Mercy," and with this view of mercy I have been able to embrace the entire Cuban people -at home and outside."
"I express again my appreciation to President (Raul) Castro, President (Barack) Obama and the Secretary General (UN) Ban Ki-moon for the welcome," he commented.
source: www.cibercuba.com


---
Related News
---