6th Meeting of Culture Ministers of ALBA-TCP member nations to be held in Cuba
Submitted by: Juana

09 / 11 / 2015
---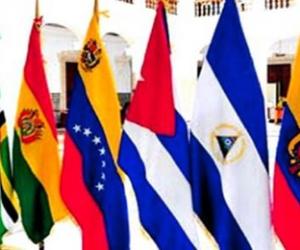 ---
The 6th Meeting of Culture Ministers of the member countries of the Bolivarian Alliance of the Peoples of Our America-Peoples' Trade Treaty (ALBA-TCP) will be held in Havana on September 17.
For the first time, Cuba will host this significant meeting, which will have on its agenda the re-boosting and revision of the Grand National Cultural Alba Project, as well as its strengthening in the 12 countries that make up this initiative.
During their stay in Havana, the ALBA Culture Ministers will talk about the crucial role that, since the inception of this project, culture has played in the reaffirmation of our Latin American and Caribbean identities.
This forum will serve as a preliminary to the Third Meeting of Culture Ministers of the Community of Latin American and Caribbean States (CELAC), which will take place hours later at the same Convention Center in Havana.
source: www.cibercuba.com
---
Related News
---