President of Vietnam meets with Cuban delegates at Solidarity Meeting
Submitted by: Juana

09 / 10 / 2015
---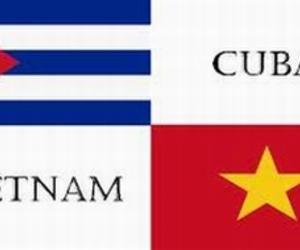 ---
Vietnam´s President Truong Tan Sang met on Wednesday with members of friendship organizations, including the Cuban representatives, who held in Hanoi city, the 7th Asia-Pacific Regional Meeting in Solidarity with Cuba.
The Vietnamese leader said he was convinced that the forum will reinforce the call for the end of the US economic, commercial and financial embargo of Cuba and affirmed the support by Vietnam of the Caribbean nation in its struggle for justice.
Some 220 representatives of friendship-with-Cuba organizations attended the Hanoi forum, particularly from Australia, Bangladesh, Cambodia, China, the Democratic Republic of Korea, India, Japan, Laos, Malaysia, Nepal, New Zealand, the United States, and other nations.
source: www.cibercuba.com
---
Related News
---