National Ballet of Cuba: coming on tour in Spain and Oman
---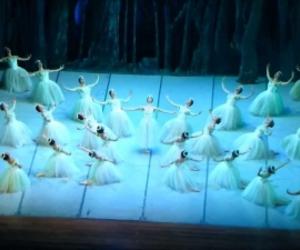 ---
Cuba's National Ballet Company (BNC by its Spanish acronym) will begin on September 16 an international tour of important places of Spain and Oman, an Arab nation where the company will debut with the piece Don Quixote.
Meanwhile, in the Iberian country, presentations will take place in 13 cities, with classics such as Swan Lake and Don Quixote.
During this opportunity the program of the Cuban troupe will include Les Sylphides, choreographed by prima ballerina assoluta Alicia Alonso, Celeste, by Annabelle Lopez and Carmen, by Alberto Alonso.
Leading roles will be in charge of Viengsay Valdes, Anette Delgado, Sadaise Arencibia, Dani Hernandez, Victor Estevez, Ernesto Diaz, Grettel Morejon, Estheysis Menendez, Jessie Dominguez, Alfredo Ibáñez, Luis Valle, Leandro Perez, accompanied by soloists and the BNC's corps de ballet.
source: www.cibercuba.com
---
Related News
---