English: new priority for Cuban education
Submitted by: Juana

09 / 02 / 2015
---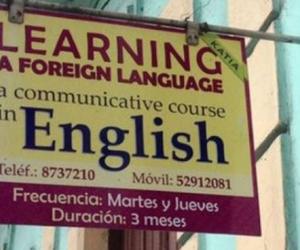 ---
The newspaper Granma, official organ of the Central Committee of the Communist Party of Cuba, announced among the priorities for the 2015-2016 school year, which began on September 1 on the island, the English language proficiency.
For several years the English teacher has been one of the most successful professions in the self-employment sector in Cuba.
José Ramón Machado Ventura, second secretary of the Central Committee of the PCC, said at the Congress of the Federation of University Students, that reality is that "the language (English) is essential, because every day we will have more and more contact (with the United States and other countries). Also, you know, the technology, you must speak English. If you speak two or three languages better, but English is a priority."
source: www.cibercuba.com


---
Related News
---