Cuba Begins New School Year with Better Conditions
Submitted by: Juana

09 / 01 / 2015
---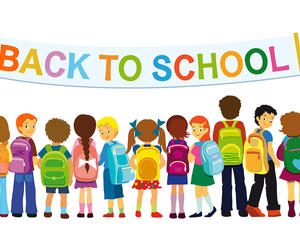 ---
On September 1st, schools will begin its new academic year with better material and organizational conditions that will facilitate over one million 700 thousand children in primary and secondary levels and some 170 thousand students in higher education.
During the summer months 78 million Cuban pesos were invested in over one thousand 800 schools and day care centers and some 20 million were destined for maintenance of the universities.
The Education Ministry destined 17.5 million dollars in importing furniture, refrigeration and cooking equipment in addition to hygiene and cleaning materials.
The institution also purchased equipment like projectors, air conditioners, printers and photocopiers in addition to biology, chemical and physics and language laboratories.
The computer laboratories from primary to pre university level will have three thousand 900 new machines while higher education will receive 3 thousand 200 new and used computers but upgraded with new components.
In the case of the universities, 17 of the 23 existent machines are connected by optic fiber and will continue increasing its Wi-Fi connection.
source: www.cibercuba.com
---
Related News
---