Colombia sees in Cuba a tourist opportunity rather than a competition
Submitted by: Juana

08 / 12 / 2015
---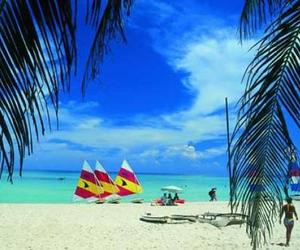 ---
A mission composed of Colombian companies arrived in Cuba to assess the tourism situation on the island in view of the recent opening to the US market.
Tourism Corporation of Cartagena, Procolombia, and the Airport Company of the Coast were the companies that led the group focused on evaluating aspects such as the prices of hotels, transport, gastronomy and cultural offer .
The president of the Corporation of Cartagena, Zully Salazar, told the newspaper El Tiempo that "This mission to Havana is the first of a series of institutional approaches that will establish with Cuba. Now, we understood that rather than competition, we have to unite as a great tourist area which will compete to great destinations like Europe."
Salazar has specified that they want to form a tourist multidestination with three ports in the Caribbean, which occupy an important area, similar to what is already being done in Central America.
source: www.cibercuba.com
---
Related News
---