Pope Francis will ask to abandon hostilities and resentment in Cuba
Submitted by: Juana

07 / 27 / 2015
---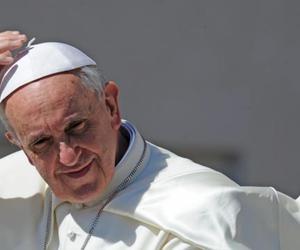 ---
Pope Francis will ask Cubans to abandon hostilities and animosities between them during his visit to the island in September, as announced Father Jose Felix Perez, spokesman of the bishops of the island.
He will say "to the Cuban people that we need to start reversing attitudes of hostility, indifference, contempt. All of that has to do with resentment," according to Assistant Secretary of the Conference of Catholic Bishops of Cuba and member of the papal visit team, in an interview with AFP.
Father Jose Felix also said the pope "is very sensitive to the issue of poverty, the issue of migrants, the issue of prisoners, so that the pope in his message somehow will make reference" to it, and Cubans have lived deeply divided since the revolution of 1959. However, he said he is aware that the younger generations of both the island and in exile have little interest in politics.
"Being a Latin American pope and I think from his position as archbishop in Buenos Aires, he also closely followed the activity of the Church in Cuba," said Father Jose Felix.
source: www.cibercuba.com
---
Related News
---