Cuba, fourth place in Toronto Pan-Ams
---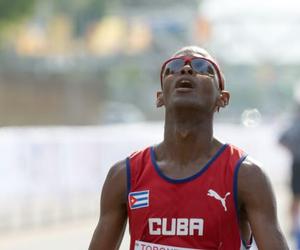 ---
The Cuban delegation for the first time since Cali-1971 will not have spot in the continental podium.
Cuba closed its performance in Toronto with 36 gold medals, 27 silver and 34 bronze, valid for fourth place in the overall medal table by countries.
The Caribbean delegation also returned to the island with at least 12 athletes less after half of the male hockey team deserted on Saturday, adding to the four rowers who have already abandoned the expedition on July 15.
source: www.cibercuba.com
---
Related News
---