US companies also demand compensation
Submitted by: Juana

07 / 23 / 2015
---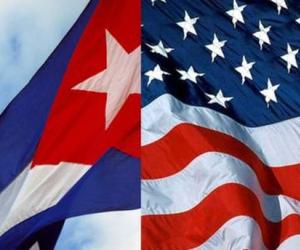 ---
US companies began to demand compensation for the nationalization suffered at the beginning of the Revolution, said the president of the Center for Public Diplomacy at the University of South Carolina.
Expropriation by the Cuban government, of many American business since decades ago, is already provoking statements on financial compensation under the restoration of diplomatic relations between both countries.
The White House introduced sanctions against Cuba after Havana in 1959 nationalized American assets worth over 1,000 million dollars.
For its part, the government of the island demanded, during the reopening of its embassy in Washington on Monday, compensation of the same type by the trade embargo imposed by the US in 1961.
source: www.cibercuba.com


---
Related News
---