Stonegate Bank opens first US account in Cuba
Submitted by: Juana

07 / 22 / 2015
---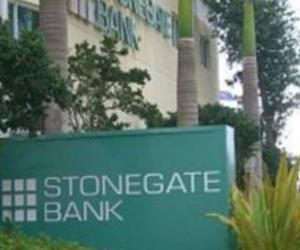 ---
The bank based in Pompano Beach, Florida, which ended in May the banking impasse suffered for over a year by the Cuba Interests Section in Washington, became the first to sign an agreement with a similar Cuban institution to establish a corresponding account in the island.
Stonegate Bank on Tuesday signed an agreement with the Banco Internacional de Comercio SA (BICSA by its Spanish acronym) of Cuba, taking up one of the measures easing the embargo implemented by the White House and regulated by the Departments of Treasury and Commerce.
"Now it will be much easier to viable transactions of US companies doing business in Cuba," said Dave Seleski, president of the bank, according to the website NASDAQ.
The accounts enable banks to conduct international transactions, often to move money on behalf of their clients. In the next three to four weeks, once the Stonegate relationship with the Cuban bank materializes, the bank may provide payments and transactions directly between the two countries.
Some transactions of US businesses in Cuba are authorized by the Treasury licenses, but all commercial transactions, including remittances, currently pass through banks in third countries.
source: www.cibercuba.com
---
Related News
---