Green light in Mariel to five foreign companies and two Cubans
Submitted by: Juana

07 / 16 / 2015
---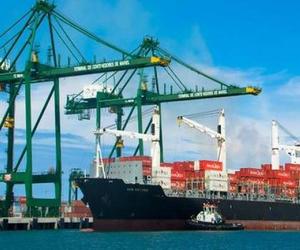 ---
Seven companies have been approved for installation in the port of Mariel and the nearby industrial area, the Associated Press reported on Wednesday. Since late 2014, a Spanish company, two Belgian, two Mexican and two Cubans, who are dedicated to food, chemicals, logistics and automation, received green light in Mariel.
Ana Teresa Igarza, General Director of the Office of the Special Development Zone Mariel, told AP that more than 400 foreign companies have been in contact with the pole for authorization. Of this total, only about 25 completed paperwork.
The first space of the Polo will be launched in the A area, an area of about 4,500 hectares, which is being prepared for the installation of the first two factories: the Spanish Hotelsa, dedicated to the manufacture and marketing of food products and drinks for the hotel industry, and Richmeat, Mexican producer of meat.
source: www.cibercuba.com
---
Related News
---