Will the restoration of Cuba-USA relations be a new era for Cubans?
Submitted by: Juana

07 / 02 / 2015
---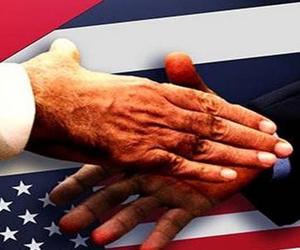 ---
Many never dreamed that an announcement like the one made on July 1st could occur. For many Cubans born after 1961, hatred and confrontation between Cuba and the United States were part of how we define ourselves as a nation and legitimize our positions and make a difference from the world. America was our irreconcilable enemy and the official responsible for all our ills.
However, once the flags to be hoisted on July 20 in the respective embassies, there will be a long way to go, not only because the two strong conditions that Cuba continues to demand for full normalization of relations (return of Guantanamo naval base and removal of financial and trade embargo) and that President Obama has expressed willingness to solve, but because substantially divergent points of view on some issues can be a strong obstacle to consensus and exchange.
Undoubtedly, a new chapter in the history between Cuba and the United States was written yesterday, and any collaborative relationship between Cuba and other nations will always be welcome, but if those written pages do not start a new course where Cubans are the real actors, protagonists, beneficiaries and free decision-makers of their destiny, so many decades of ferrous and absurd pseudo-principles and entrenched positions will have worth nothing, or the hopes that many Cubans have put on this new road started will never become true.
source: www.cibercuba.com
---
Related News
---