US diplomats will have more freedom of movement in Cuba
Submitted by: Juana

07 / 02 / 2015
---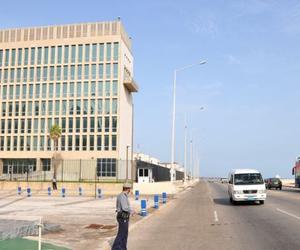 ---
US diplomats in Cuba will have greater freedom of movement once the reopening of the embassy in Havana to be materialised, although the environment will remain restrictive, a senior State Department official said on Wednesday.
"The displacement of our diplomats will be much freer and more flexible than it is now" on the island, said the source, who requested anonymity.
Americans will have fewer constraints to meet with government and non-governmental partners and to travel across the island, he added.
The staff at the embassy in Havana does not have to ask the Cuban Government to authorize all their movements on the island, and from now on they must only send a notice, he said. "It's similar to the kind of arrangement we have with other countries with restrictive environments. It will be better than in some places and not as good as others, but considerably better than now," said the source.
source: www.cibercuba.com
---
Related News
---