Parliament VP heads Portuguese deputies delegation to Cuba
Submitted by: Juana

06 / 25 / 2015
---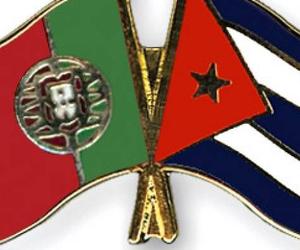 ---
A delegation of the Assembly of the Portuguese Republic arrived in Havana on an official visit, on June20. Hon. Mr. António Filipe, Vice-President of the Assembly of the Republic and Chairman of the Parliamentary Friendship Group Portugal-Cuba (GPA by its Spanish acronym) travels leading the delegation. Deputies Arezes Rosa and Mario Ruivo, both Vice-Chairmen of the GPA are also in the delegation.
Friendship parliamentary group will hold an exchange with Kenia Serrano, president of the Cuban Institute of Friendship with the Peoples, which surely receive a warm welcome and gratitude of the Cuban people for the contribution of the Parliamentary Group for the release of the Five.
In June 2014, along with other leaders and members of all parties represented in the Portuguese parliament in the GPA signed an appeal to freedom of Antonio, Gerardo and Ramon.
source: www.cibercuba.com
---
Related News
---