Cuba will demand decolonization of Puerto Rico at UN
Submitted by: Juana

06 / 17 / 2015
---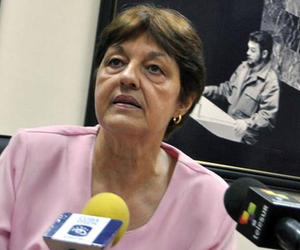 ---
Cuba will present on Monday 22 to the UN Special Committee on Decolonization the resolution project demanding self-determination and independence of Puerto Rico, the Cuban Foreign Ministry informed today.
At a press conference, Juana Elena Ramos Rodriguez, an official of the Department of Multilateral Affairs and International Law of the Ministry of Foreign Affairs, reiterated that Cuba will always defend the legitimate right of the Puerto Rican people to its sovereignty.
She stressed that Cuba will ask the US president the release of Oscar Lopez Rivera, Puerto Rican prisoner serving unjust prison over 34 years for fighting for independence of his homeland.
source: www.cibercuba.com
---
Related News
---