Comments on the situation in Cuba and Venezuela are requested to Almagro
Submitted by: Juana

06 / 15 / 2015
---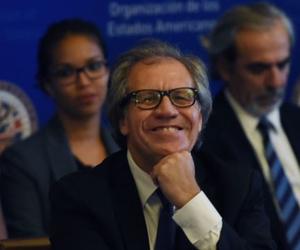 ---
Luis Almagro, General Secretary of the Organization of American States (OAS), today received requests for comments on the situation in Cuba and Venezuela in a day of dialogue with civil society where there was also a tense debate about the progressive agenda driven by Uruguay.
Activists from the 35 countries of the continent expressed their concerns on the eve of the 45th General Assembly in Washington; an unlikely encounter which only issue is the renewal of the organization.
The political situation in communist Cuba and the crisis in Venezuela are not
in the official agenda of the meeting but those are two of the issues that most concern on the continent and on which society demands answers to the OAS.
Almagro said the organization must "sing a mea culpa" for having excluded Cuba for 47 years and promised that during his mandate he will attempt to resolve the debts of the institution in relation to the Caribbean country.
"The OAS must sing a mea culpa because it cannot be based on any exclusions and less of countries seeking their way through their social pact," said Almagro after listening to the speeches of Cuban activists.
source: www.cibercuba.com
---
Related News
---